Discover Scuba
This is where the adventures begin!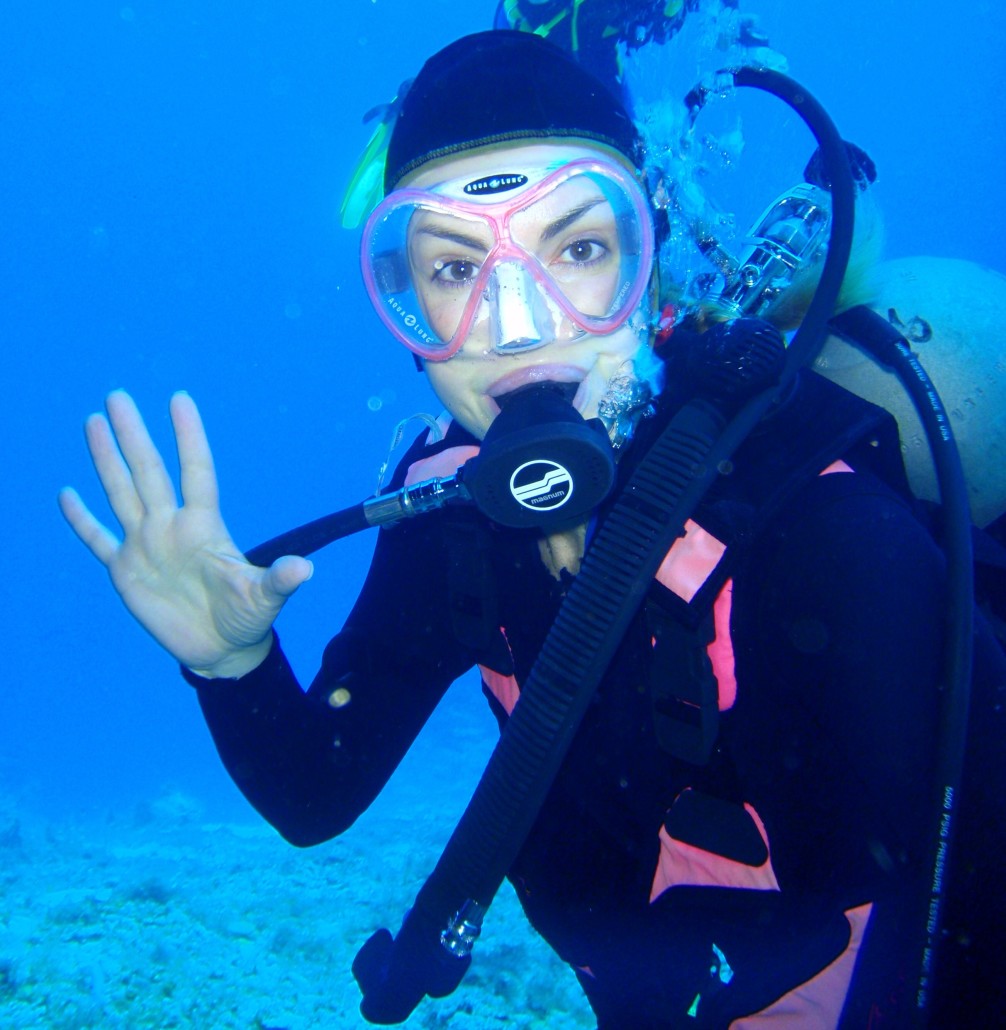 The resort course is divided into an academic overview of basic knowledge and a shallow dive in which you will learn basic scuba skills.
Experienced instructors will safely teach you to dive in the natural and calm water, bursting with marine life.
You will learn to dive with colorful fish, see beautiful coral gardens and get a taste of what you can experience when you dive in our marine park.
What we offer:
Beach Discover Scuba: 1 Tank, Beach Dive (max 25 ft), Full Gear, Instruction (4 persons per instructor), 3 hour. Recommended for New Divers ($75.00 USD)
Resort Course Tour by Boat: 2 Tanks, Boat Dive, Full Gear, Instruction (4 persons per instructor), Marine Park Dive (max 25-40 ft), Park Fee, 5-6 hours. This is an open water dive, swimming skills and previous snorkel experience is required. ($150.00 USD)
Dive with Cristina can credit these dives toward certification if you wish to continue with us. Learn about our full certification program!
What we need:
When you make a reservation we will need a group list including:
name, age, height, weight and shoe size
in order to have the proper gear ready when you arrive. You need to bring towels only.
We accept reservations by email.  Deposit can be made using Paypal but we prefer CASH. Pesos or Dollars. Sorry, no credit cards. Tips for crew members are not included.
Where we meet:
We normally leave at 9AM and are back by 3PM but, we can meet all cruise ship schedules.
Lets connect when you close to arriving.  Our boat, "LA NENA" docks at Marina Caleta or Funatur, on the south side of the island, taxis are familiar with these directions.
We will confirm our meeting time and place prior to your arrival by phone or email. If you are staying in the south hotel zone with an accessible pier, we may be able to pick you up.
"8 Great Dives"
We heard about Dive with Cristina from friends and they lived up to every bit of it. The dive masters looked at your ability and helped you to advance. Everyone was friendly and fun and took care of your equipment over multiple dive days. I will always use Christina when I dive in Cozumel.
-Woolcezw