Where to stay in Cozumel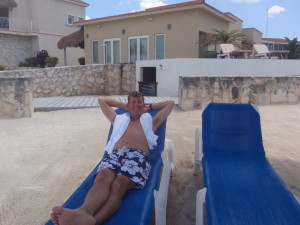 Rent a beautiful property on the amazing island of Cozumel in Mexico, for a day, a week, or even a month!
This well-equipped property sleeps 8 guests and is conveniently located within walking distance from the main square of San Miguel – Cozumel's main town.
One block north of the 5th avenue pedestrian mall where all the greatest restaurants, shops, dive, and snorkeling operations are.
The ocean is just a few steps away!
The condo is completely furnished and equipped and has a swimming pool on site. The perfect place to stay while scuba diving, snorkeling, or fishing in Cozumel.
Plus: We can set it all up for you!
Contact us to receive more information about our vacation property!
Beautiful Vacation Properties
At Dive with Cristina, we offer a variety of beautiful vacation properties for all kinds of travelers. From cozy studio apartments for solo travelers to larger properties for families and groups.
Please view our favorite properties in the links below. Once you have found a property that you like please let us know and we will help you with the reservation process.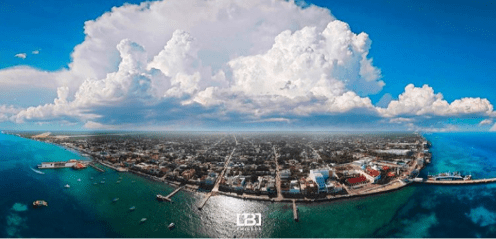 More About Cozumel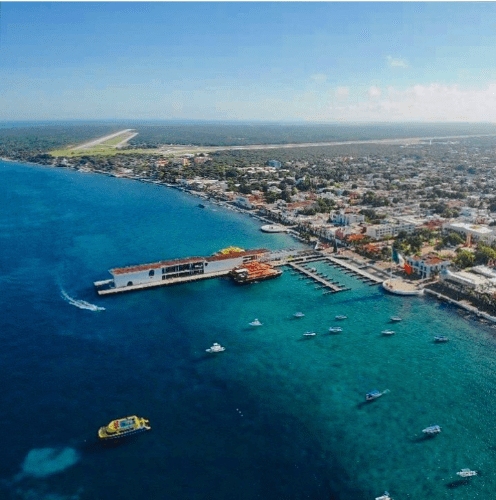 Cozumel's weather and water temperature are wonderful all year long. It is the perfect spot to get away from the winter blues. The Caribbean ocean is crystal blue and the island's shores are lined with white sandy beaches.
The locals are happy and friendly people and the streets are very safe for all ages. Cozumel is a wonderful place to relax, recharge, and get in touch with nature!
The island is home to the second-largest barrier reef in the world! Take a look at our photo gallery to discover the amazing marine life.
Come to our paradise and let us show you our beautiful island and its amazing underwater world!
Learn more about our Dive Trips, Snorkel Trips, and Fishing Charters.