Cozumel Snorkeling!
As you may already know, Cozumel Snorkeling Tours are rated among the best in the world! The island of Cozumel is home to the second-largest barrier reef in the world. It's teeming with ocean life in its clear, warm waters all year long. Snorkel in paradise – experience a Cozumel snorkeling tour!
OFFERING THE BEST SNORKELING IN COZUMEL!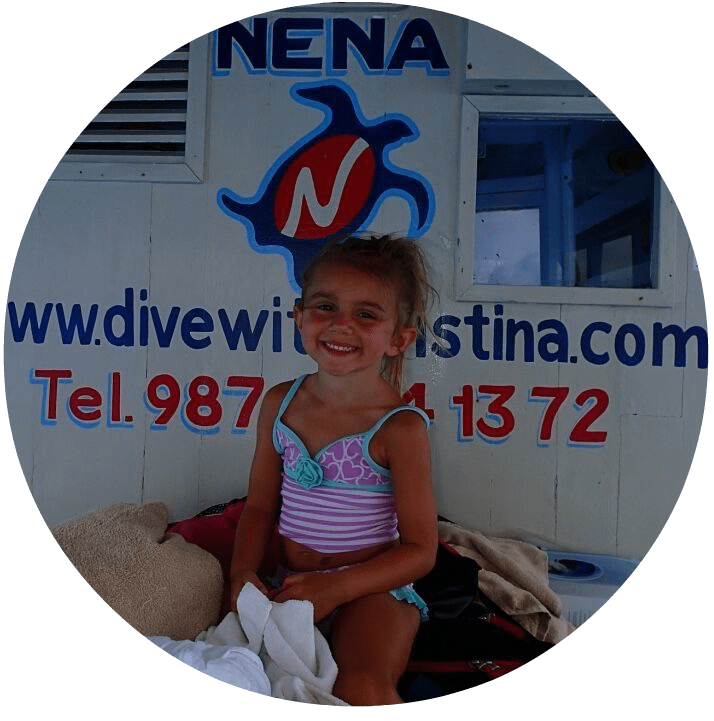 If you've ever wanted to snorkel with some of the Mexican Caribbean's finest reefs, Cozumel is your place!
It offers a vast array of marine life including sea turtles, eagle rays, moray eels, groupers, barracudas, octopus, and hundreds of species of other fish and coral life.
What makes it even better is that it's warm and crystal clear all year long!
Dive with Cristina offers family-friendly snorkeling tours over some of the most spectacular reefs on the island.
We truly offer the best snorkeling tours in Cozumel with an experience you'll remember for years.
SMALL GROUP & PRIVATE SNORKELING TOUR IN COZUMEL
You'll join us on our large and comfortable 42-foot boat, "La Nena" complete with a private bathroom, sundeck, and plenty of shade & padded seating as well.
We can accommodate solo snorkelers, couples, and even entire families! Just let us know what kind of trip you would like to have and we can make it happen!
No Previous Experience Needed!

With Dive with Cristina, it doesn't matter if you're young or old, experienced or just getting wet for the first time! We can take you from whatever comfort level you're at and make sure you have a fantastic time in the water.
Our experienced crew will make sure you have a great time seeing the best reefs Cozumel has to offer all while staying safe.
Our guides are skilled at showing you some of Cozumel's most beautiful reefs as well as the amazing sea life it has to offer. Guests often see sea turtles, moray eels, barracuda, and of course, the hundreds and hundreds of other tropical fish that Cozumel has to offer.
Check out what J Stewart of Little Rock, Arkansas had to say:
"Best Snorkeling/Dive Experience Ever!"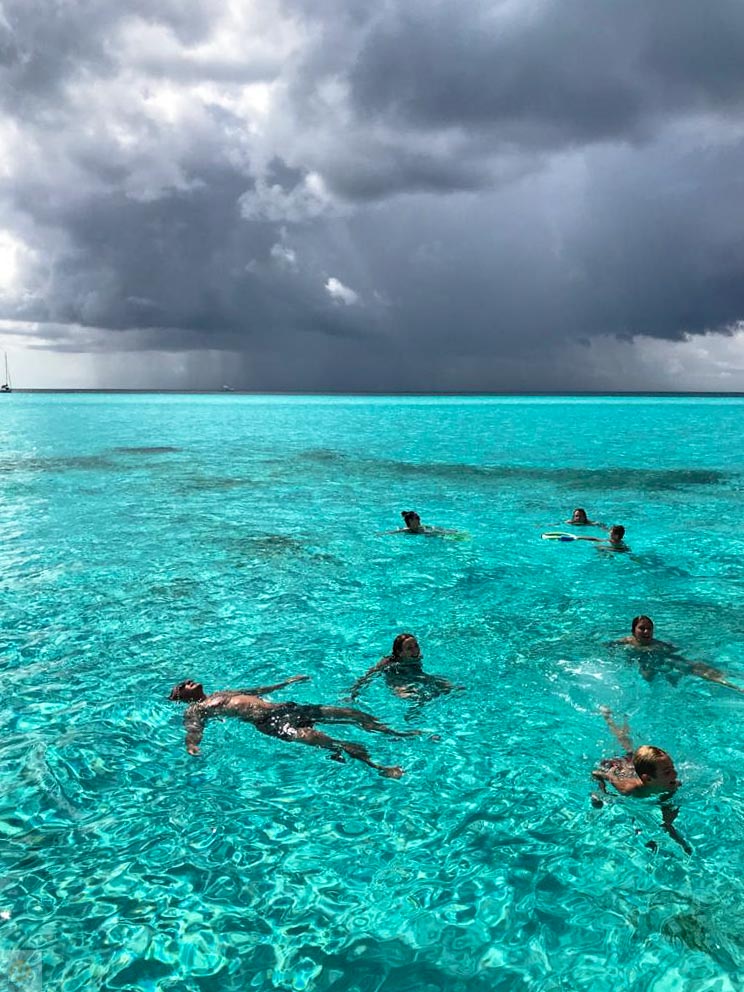 "My son was getting his scuba diving certification and the rest of us went along to snorkel. My husband and daughter were experienced snorkelers while my son's girlfriend, my daughter's friend, and I were new to snorkeling. Cristina and her crew were incredibly professional.
I felt very safe in their hands. Even when some of us tired out, they were able to get us back to the boat quickly and safely. Cristina is so knowledgeable of the island and the best places to dive. She has been doing this for over 30 years. We saw a stingray, starfish, sea turtle, and sharks while on or dive.
I really can't say enough about the professionalism of Cristina and her crew. I would definitely recommend them to anyone with young children or anyone new to scuba or snorkeling."
What's Included In Your Cozumel Snorkeling Tour:
English, German and Spanish speaking PADI-certified guides
Snorkeling equipment including mask, snorkel, and fins (we can also provide wetsuits if needed)
Full Lunch & refreshments served on board
Snorkeling at two different reefs
Plenty of time to be in the water
Guided tour from a crew with more than 30 years of experience!
Choose Your Cozumel Snorkeling Tour
We have 3 different kinds of boats to choose from. Of course, we lead with our family-friendly 42′ boat "La Nena".
La Nena has plenty of space complete with a second deck up top for sunbathing to and from your snorkeling spot.
We offer a full-day trip on La Nena which generally lasts about 5 to 6 hours.
If you're looking for a bit more excitement, we have two smaller boats that are fast and will get you to your snorkel spot in no time.
On our faster boats, trips typically last about 3 to 5 hours.
---
Getting Here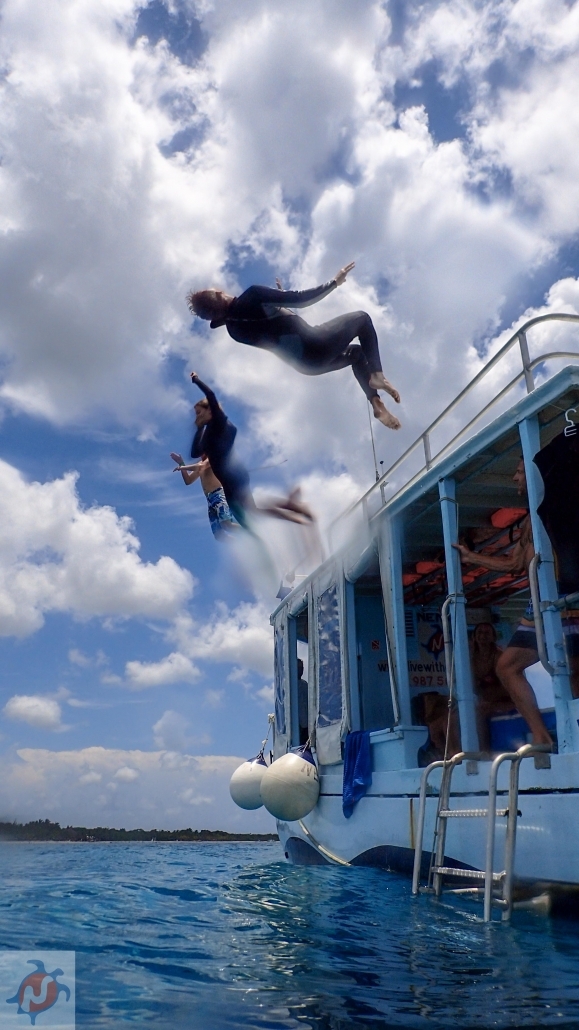 We're located in "La Caleta" which is a harbor marina south of the cruise and ferry terminals.
We can help you arrange for transportation or simply let your taxi driver know where you're headed.
If you have any questions, just let us know!