DIVING IN COZUMEL, MEXICO
Our professional crew will take you to numerous dive sites that many other dive operators do not!
We make diving in Cozumel an unforgettable underwater experience in the heart of the Mayan area.
Our dive boat can take from 4 to 14 divers and they are accompanied by at least 2 dive masters, 3 or 4 for larger groups. We also have a private divemaster service for beginners or for special requests.
Your safety and enjoyment are our main concern therefore our boats are fully equipped with all the safety recommendations required by Coast Guard and local Diving Regulations for dive operators.
Although an older boat, Nena is very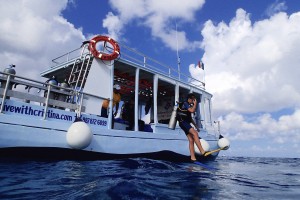 comfortable with plenty of shade, plenty of sun, restroom and a padded seating area.
Protection from the wind and rain and a quiet inboard engine make the trips to and from the dive sites a pleasure.
Cristina and her crew offer standard diving trips, private trips, snorkeling, fishing, or combinations to suit your needs.
Diving in Cozumel for Cruise Ship Passengers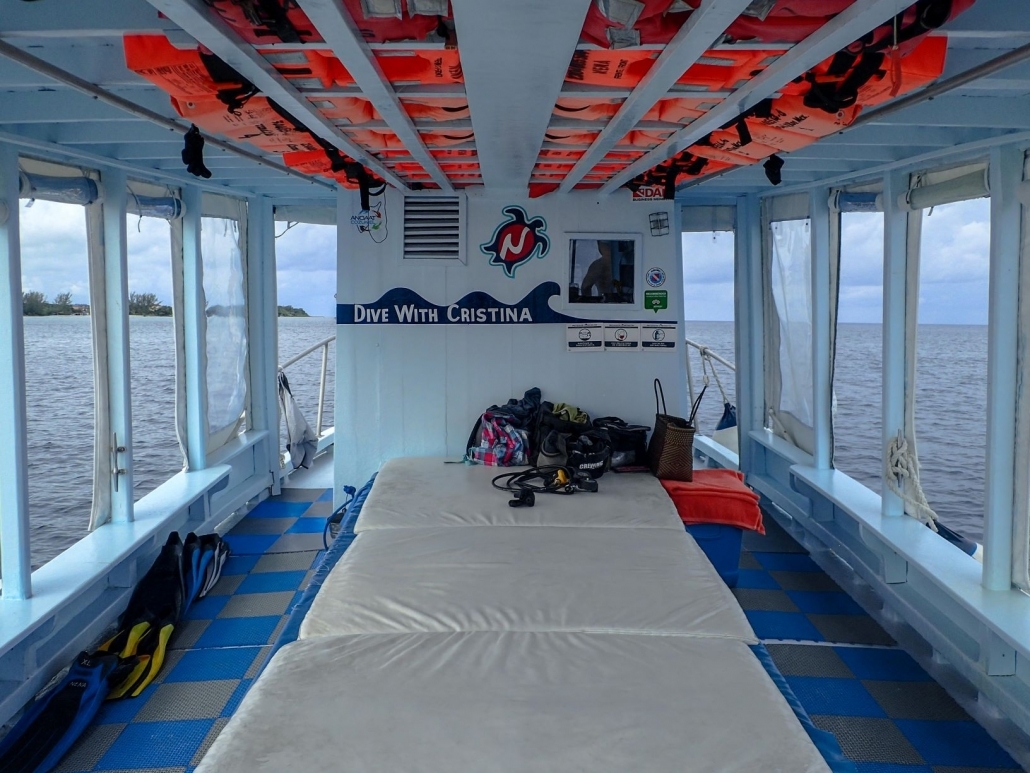 If you are arriving in Cozumel on a cruise ship and can't make it to the marina for the standard 9 am departure, contact Cristina and in many cases, adjustments can be made.
The whole purpose is to make your vacation the best possible. Cristina and her crew take pride in their service and accommodations so your trip is enjoyable.
More than 270 excellent reviews on Tripadvisor and over 25 years of experience diving in Cozumel make us one of the leading diving companies in Cozumel and the whole area.
We can also help you with:
NITROX DIVING
DIVE PACKAGES
SPECIAL REQUESTS
SPECIAL DIVE DESTINATIONS
ACCOMMODATIONS