Sport Fishing Charters in Cozumel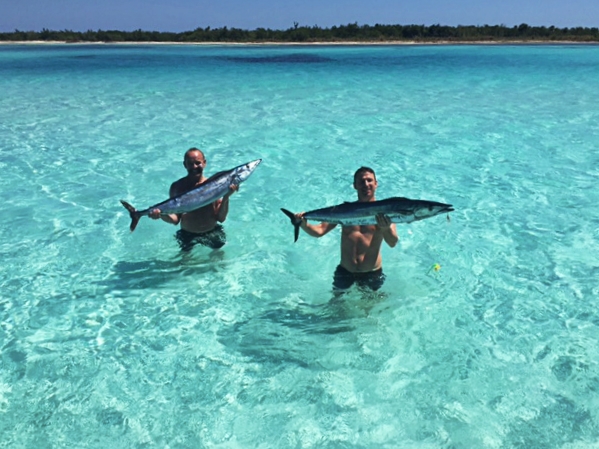 Another great adventure on the beautiful turquoise waters of Cozumel Mexico are Fishing Charters. Cristina and Luis also own the "Second Front", a 31 ft Bertram sportfishing boat.
Luis has been fishing and diving in the Cozumel area his entire life and knows where the fish are.
You will receive the same great service from these fine people that have come to expect on their diving trips.
Their entire crew wants to make this the best vacation you have ever had.
The billfish start moving into the Cozumel area in April.
By May and June, you can expect many large Blue Marlin, White Marlin, and Sailfish to be caught. The best time for fishing charters in Cozumel Mexico.
SPORT FISHING IN COZUMEL
Luis and his crew are some of Cozumel's best at finding the trophies. Barracuda, Mahi-mahi, Tuna, and Wahoo are in the Cozumel area year around.
What better way to take a break during a week of diving than a day of fishing.
Cristina has access to several condos and apartments on Cozumel.
If you are not the resort type or need a place for a group to stay at a lower price, this may the deal for you.
You can find more information about where to stay in Cozumel here.